The courses take place at the Beacon clinic in Great Malvern.  I teach in a very flexible, hands on way so that you have maximum time to practice your new skill.

Reiki Level 1
This course is for anyone interested in the ancient healing art of Reiki and can be used for self healing, family and friends.  It is a one day course and can be taught one to one or in a  small group with a minimum or 4 and a maximum of six to give plenty of time for individual attention.
The course is very practical so you leave feeling confident with what you are doing.
The day consists of:
Welcome introduction with refreshments.

Background to Reiki

Reiki Principles

The human energy field - the aura and the chakras

Detecting energy imbalances

Meditation

Attunement

Practical session for healing self

Practical session for healing others

Giving and receiving treaments.
Please bring a packed lunch, there are cafe's close by if you prefer. Hot and cold drinks and biscuits provided.
Next Reiki level 1 course is on Sunday 9th February 2020.
Cost £110 - Sold out
Reiki Level 1 on Sunday 7 June 2020 
Cost £110 - spaces available
You will receive a manual and cerificate on the day.
If you would prefer 1 to 1 training, I can offer this on Wednesdays at a fee of £250.
----------------------------------------------------------------------------------------------------------------------------
Reiki Shares
Next Reiki share at the Beacon Clinic is 11 Feb at 7.30pm. 
Please contact me if you would like a space. 
Your £8.50 contribution (after room rent is paid) will go to Charity. 
---------------------------------------------------------------------------------------------------------------------------
Reiki Level 2
This course follows on from Reiki level 1.  It provides you with more knowledge, the use of symbols to have greater impact with the healing
The day consists of
Welcome introduction with refreshments

The Reiki symbols and their meaning

Distance healing

Healing the future and the past

Meditation

Attunement

Practical sessions for using the symbols, and distance healing

Giving and receiving treatments
Please bring a packed lunch, there are cafe's close by if you prefer. Hot and cold drinks and biscuits provided.
The next Reiki 2 training date to be confirmed
Cost £150 (Minimum 4, Maximum 6 people)
You will receive a manual on the day and a cerificate when case studies are completed. 
Course fees £280 ( one to one training)
If you are interested in the Reiki Master level, please give me a call or email.
-----------------------------------------------------------------------------------------------------------------------------
Workshops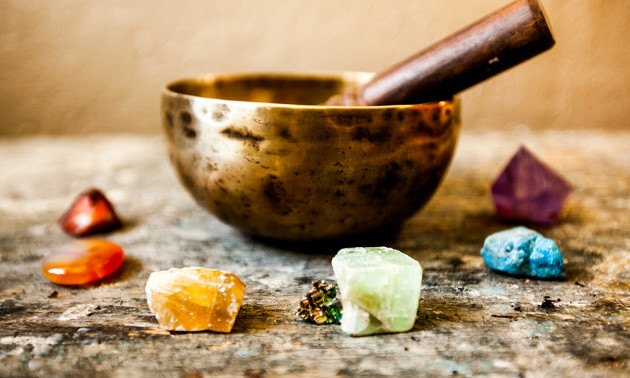 Manifestation through the chakras
with
Jayne Blatchford  - Clinical Hypnotherapist & Reiki Master 
Angie Latham - Sound & Energy Therapist , Angel Therapist & Soul Coach
Angie's website


This experiential workshop is designed to give you a deeper understanding of the chakra system and how we can use it to better manifest our dreams.   We will learn about the Universal Laws of Attraction & Reflection and how these impact on our outer physical reality.  We will explore potential blocks which can effect each chakra point that can lead to imbalances in the energy system . Then we will demonstrate practical solutions that can help you to be more aligned, clear and flow more purposefully towards manifesting your deepest desires.
Whether you are looking to manifest a loving relationship , the perfect job , a house of your dreams or simply to become more clear and aligned with your Soul's path or purpose in this life.....understanding the chakra energy system and the laws of vibration and resonance will help you to begin to create the life you truly want.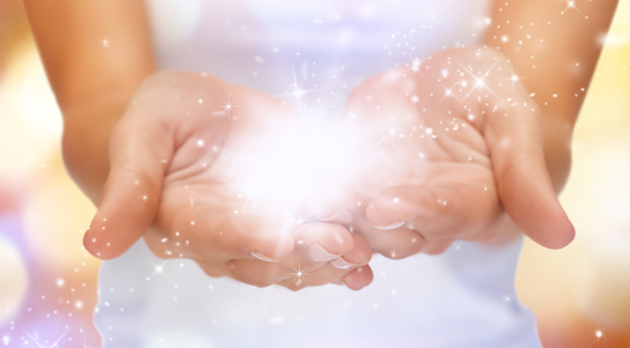 The Chakras
The seven main chakras, start from the base of the spine and align through to the crown of the head. These invisible wheels of energy keep us vibrant and healthy. The Sanskrit word Chakra literally translates to wheel or disc and refers to the wheels of energy throughout our body.  To visualise a chakra in the body, imagine a swirling wheel of energy where matter and consciousness meet. This invisible life force energy, called Prana, is vital to our well being and needs to be kept clear and balanced to keep us  vibrant, healthy, and alive.
These swirling wheels of energy also correspond to nerve centres in the body. Each of the seven main chakras contains bundles of nerves and relate to major organs as well as our psychological, emotional, and spiritual states of being. You will learn how to tune in to your own chakra system and put techniques into practice to open and clear blockages and help you to align the future you want to create for yourself.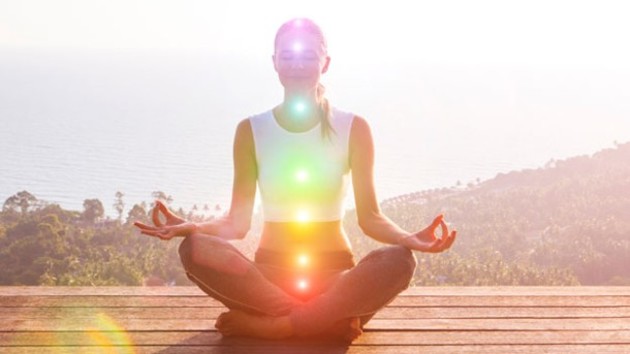 Crown  – The idea/Inspiration/Intention
Third Eye – Vision/Imagination/Clarity
Throat – Communicate your idea – tell people about it.
Heart – Love what you do - aligning with your Soul's essence.
Solar Plexus – Put power behind it, take action, motivation , self belief
Sacral – Passion for your intention, momentum, pleasure. Make it fun, till it's done!
Root / Base – Commitment, seeing your dream through to the end where it becomes reality
(There are others to but these are the important chakras that we will be working with) 
We will gently guide you along this journey using meditation, visualisations, exercises (not the physical type!) and sound healing  - exploring the colours , frequency and notes that resonate with each chakra. 
We will round off the day off with a wonderful relaxing Sound Bath to help raise your overall vibration and anchor the day's teachings into your energy field with powerful affirmations . We expect you to leave the workshop at the end of the day feeling clear, focused , vibrant and buzzing !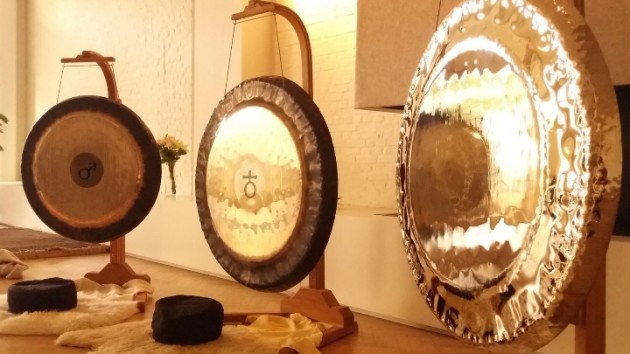 Who the workshop is aimed at:
For anyone with a curiosity about the chakras and manifestation or who would like to explore the Law of Attraction on a deeper level as it relates to our emotional frequency and how to raise our vibration to attract the people, circumstances and situations into our life to help move us forward . You don't need to have a sound understanding of the Chakras, just an open mind and a willingness to take part !  If you already have a good understanding of the energy chakra system then you may enjoy gifting yourself time to focus and bring new awareness to how sound and vibration can help with your daily practice.
If you are being called to take part then trust that there is something here for you to experience - there are no coincidences only divine timing ! 


What do you need to bring ? Please read carefully !
A Journal / note book and pen. 
A Yoga Mat / Air Mat or garden recliner chair if you don;t wish to lie on the floor for meditation
A warm blanket and a cushion
Dress warmly in layers to adjust your body temperature during meditation
A bottle of water 

Any crystals or power objects you would like to bring

A packed lunch for yourself
- or if you wish you can reserve a space in the Fold's on site Cafe for lunch . This is NOT included in the event price. We decided to keep the event costs down by allowing people to bring their own food. If you wish to eat in the cafe please be sure to use the reservation option when booking your ticket so we can let the cafe know to reserve you a table. 
Cost and Timings 
Eary bird tickets before Feb 14th - £48
Tickets after Feb 14th - £55
To include hot drinks through the day and cake/biscuits  
Please arrive by 9.45am for a prompt 10am start. We finish between 5.30 and 6pm allow a little run over time
Venue :
The Main Barn
The Fold , New House Farm 
Bransford , Worcester WR6 5JB
 Situated 3 miles outside both Worcester and Malvern, on the A4103 Hereford road.
By bus: Worcester services 417 (First) & 423 (LMS) both stop opposite The Fold
By car: We have a small car park in the front and parking for up to 200 cars to the rear
The main barn is situated to the left of the cafe courtyard when approaching from the rear car park If approaching from the front bare to the right of the main cafe and follow the path to the barn doors which will be ahead of you.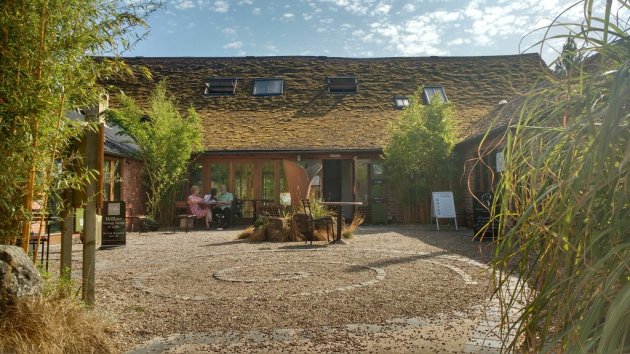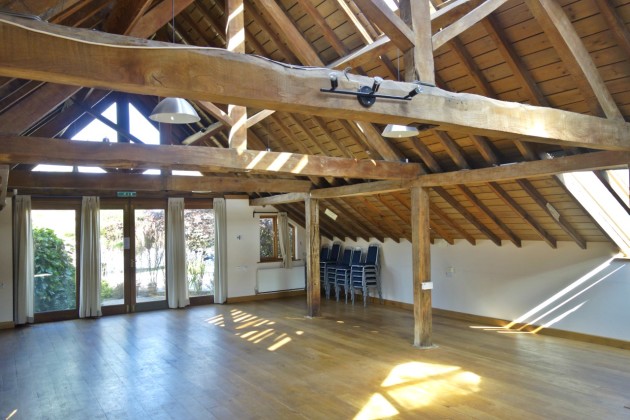 Contraindications :
Sound Baths are not suitable ladies in the first trimester of pregnancy , people with electronic implants such as pace makers or brain stents . Those suffering from acute or serious mental health issues such as psychosis and those suffering from epilepsy. If in doubt please message before booking.
Refunds
We will give you a full refund only if we can resell your ticket. Please let us know immediately if you can no longer attend so that we may be able to resell your ticket and so offer you a refund of your balance . Due to the costs of hall hire , marketing and two therapist working it is not possible to offer refunds unless we can cover your space.
----------------------------------------------------------------------------------------------------------------------
Couples massage tuition
Couples massage tuition is designed to help you to reconnect with each other through touch.
I will gently guide you through several massage techniques to help with bonding, relaxation and trust.
This is not a group class, it is for you and your partner so we can go at your pace in a safe and caring environment.  Each session lasts an hour, it is difficult to say how long the course will take as each couple are different but usually in the region of 4 - 6 sessions. 
The aim of the course is for you to feel more at ease with each other and learn how to give and receive a back, neck and shoulder massage.
The fee for each session is £55 per couple.
------------------------------------------------------------------------------------------------------------------
Baby Massage Courses
Baby Massage is one of many ancient traditions which can help new mothers or fathers give their infant the best possible start in life and enhance the bonding process. Baby massage promotes both health and the feeling of security that all babies crave.
The long standing benefits of baby massage for infants are plentiful, the immediate benefits of regular baby massage include a marked improvement in sleep duration & quality, improved circulation, healthier muscle tone and a feeling of deep relaxation. The help in alleviating the symptons of colic and other digestive conditions is also widely known. Baby massage provides a wonderful sense of calmness for the baby through the reduction of stress causing hormones.
alleviates the common symptoms of colic, teething, painful wind and constipation

aids in soothing teething pains, wind and constipation pain and related stress

encourages babies to sleep better and for sustained periods

provides a relaxing activity for both mother/father and baby

can help reduce post natal depression and help baby and mother and also baby and father improve that special bond

boosts self esteem and self confidence in new mothers/fathers

helps stimulate baby's important health system & functions including co-ordination, respiration, digestion, learning and language development
This is a four week course where you will have plenty of opportunity to practice the massage routine on your baby and feel confident.  It is held in the meeting room at the Beacon clinic which is always warm and inviting.  Please bring a towel for your baby to lie on.  There is parking either on the road outside or in the Victoria Road car park.  Please note that there is limited space for pushchairs so please bring your baby in a car seat or baby carrier.
Course fees £55 for the four week course. (maximum of 6)
Next course will run on
TBA